Thornhill was designed to be a staging post on the road between Dumfries and Glasgow – which was planned in 1714.  As a result, several of the town's 18th-century coaching inns are still active.
Drumlanrig Castle was home to the Douglas Family, who have a dramatic history. James Douglas was one of the Lords responsible for driving Mary Queen of Scots out of the country in 1567. Now, visitors can enjoy a lovingly tendered gardens, with Victorian glasshouses and distinctive Heather Houses.
Robert Burns lived in Ellisland Farm at the age of 29, and some of his best-loved poems were inspired by the setting. Ellisland is now a museum that provides wonderful insight into Burns' life – fitting, as he built it for his bride Jean Armour!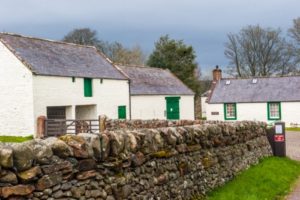 Thornhill, UK
Thornhill was designed to be a staging post on the road between Dumfries and Glasgow – which was planned in 1714.  As a result, several of the town's 18th-century coaching inns are still active. Drumlanrig Castle was home to the Douglas Family, who have a dramatic history. James Douglas was one of the Lords responsible […]