Teignmouth in Devon sits on the mouth of the Teign estuary about 14 miles from Exeter. Some of the town is a conservation area and has a wealth of Georgian buildings. The Grade II Listed Church of St Michael dates from the 1821, but retains its Norman entrance. The five-stage west tower, in Early English style, was added in 1887. There has been a church on this site since Saxon times.
Teignmouth History
The town's Heritage Centre and museum opens from February to October. A celebrated local hero and character, Commander James Spratt (1771 – 1853) showed fierce heroism at the Battle of Trafalgar. He dived into the sea from his ship, the HMS Defiance, and swam to the French boats. He carried his cutlass between his teeth and Tomahawk in his belt. It was only as he climbed aboard the French vessel that he realised he had swum alone! Never-the-less, he showed great bravery and attacked the crew of 700 and was still fighting when a British boarding party joined him. However, badly injured he had to retire from his naval career. After four months of hospital treatment on Gibraltar he returned to England to work at the lighthouse at Teignmouth. Here he found fame again, this time for long-distance swimming, and even rescued a drowning sailor.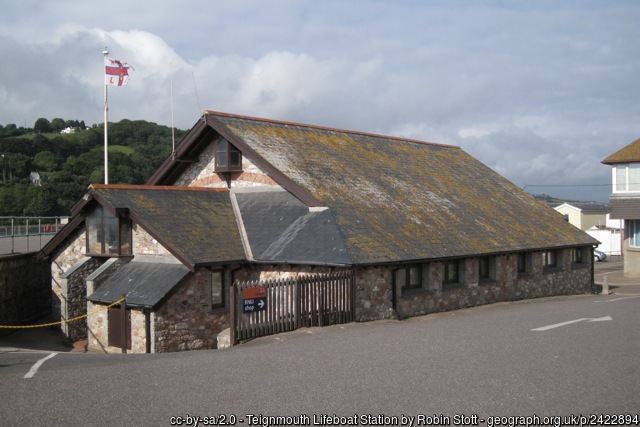 On the harbour in the original 1862 building is the RNLI Lifeboat Station.
Shaldon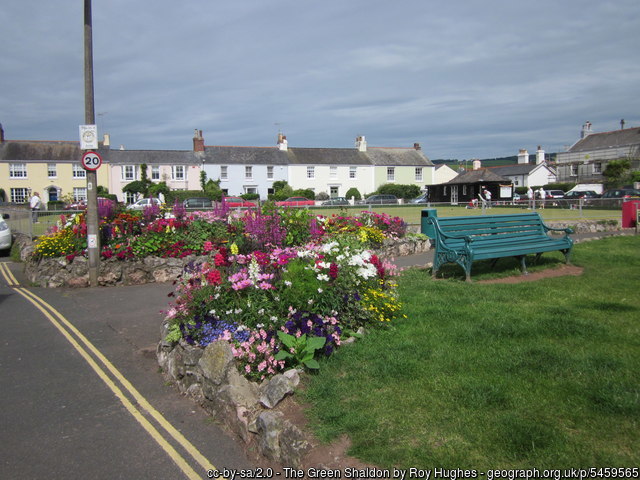 To the west of the town is the fishing village of Shaldon, home to Shaldon Zoo. The Teignmouth and Sheldon Bridge links the town to the village. The original 1827 wooden bridge had 34 arches and a swing bridge to allow vessels to pass through. At 67 feet it was one of the longest in England. The present Grade II Listed steel and concrete bridge dates from the 1930s.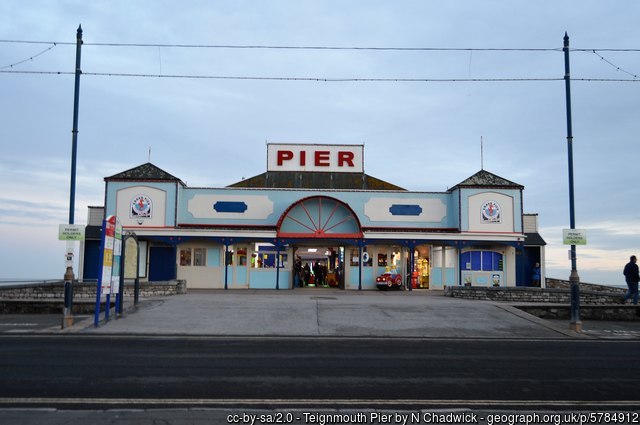 Teignmouth Grand Pier is 212 metres long. Joseph Wilson, an engineer, built it in 1865 as a landing stage for steam boats. But later the pier became popular for promenading and entertainments. It is still popular for traditional seaside entertainments today. Entry is free.