The picture-postcard village of Beer is nestled on the South West coast of England facing Lyme Bay. Located on the 95-mile Jurassic Coast, the village sits on England's first Natural World Heritage Site.
Protected by surrounding white chalk cliffs, the cove provides a natural sun trap. The geography of the town made it a perfect location for fishing, due to Beer head blocking heavy westerly winds.
The Village
Surprisingly the town does not take its name from the ale, yet the drink is plentiful here. The word Beer is an Anglo-Saxon word that refers to the forests that once surrounded the village.
Adding to the charm of the village is the brook that winds its way down the high street. Locals say that one is not a true Beer person until they have fallen into the brook at least once!
The high street offers an array of small shops restaurants and cafes. The Dolphin, the Barrel and the Anchor are the local pubs each offering something unique.
Steam train ride in Beer
Visiting Pecorama for the day is a must while in Beer. Sitting high above the village on the hillside overlooking the sea is the 9 acre site that offers a variety of activities. Pecorama is home to the production of PECO products. The site displays a large array of interactive model railway scenes.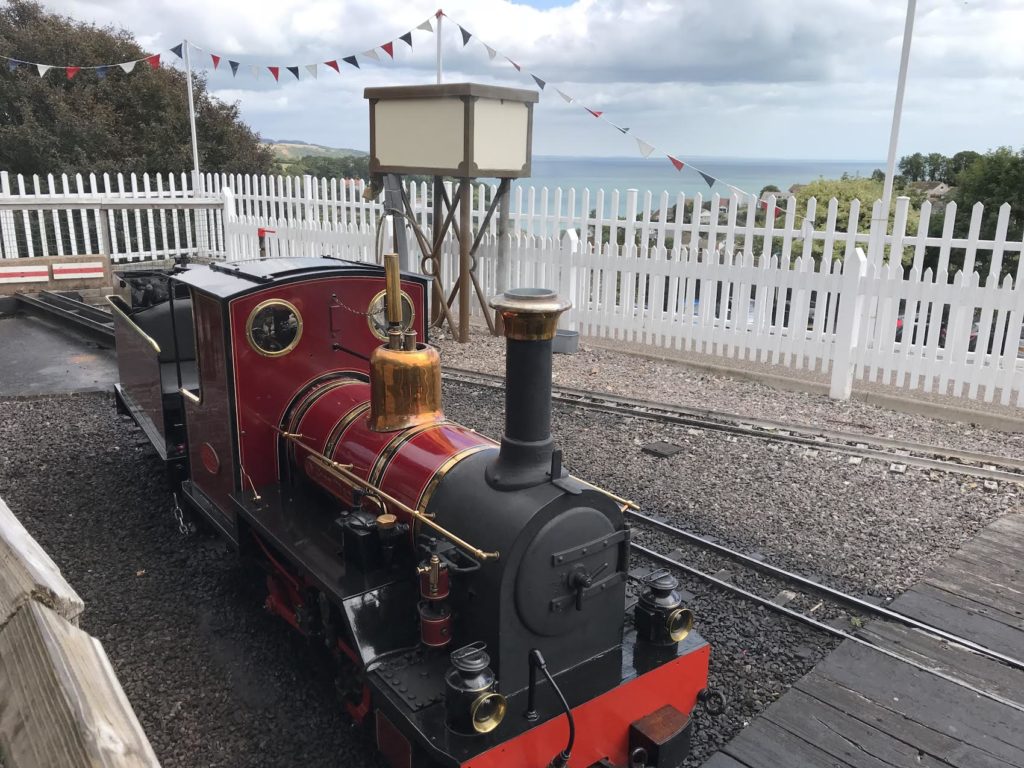 Pecorama Light Railway © Jack Vincent
Take Beer Heights Light Railway which offers great views of Pecorama and splendid views of the village below. Pecorama boasts a selection of themed gardens to explore; the site is great for families, offering indoor and outdoor games as well as crazy golf!
Relaxing on the fully restored Orion Pullman Carriage is a great way to end the day with a traditional afternoon tea.
Beer Regatta
Annually, the village holds a regatta; its boys and girls return to take part in the traditional events. The regatta started in 1914 as a one-day boat racing event. Over the years the traditions have changed, and now the regatta lasts for a week and includes the famous barrel rolling competition!
The Beer Luggar is a unique sailing boat directly linked to the village. The design and rig type is specific to the village, and the event centres around this boat on regatta day.
The regatta week is a great time for you to visit Beer and immerse yourself in tradition, in a quintessential English coastal village.
Please leave a comment below with any additional information you have about Beer. We would love to enrich the article with your help.